⚠️
Beta-Versions are only available in English. / Beta-Versionen sind nur auf English verfügbar.
General information
This Beta-Version contains features before general publication. Typically after a short beta-test, the features will be made public. You can simply opt-in, no application required.
Please note that beta-versions may be unstable. While we test new releases before publication to beta, we do not offer "official" support. You can still report issues and chat with other participants in a private help channel.
How to participate
First - switch to beta-branch
Please open your bot's dashboard on scnx.app and navigate to "Discord-Bot" -> "Dashboard". Below the "Status"-Card of your bot, find the branch-property and click on "Change". Alternatively, you can jump there.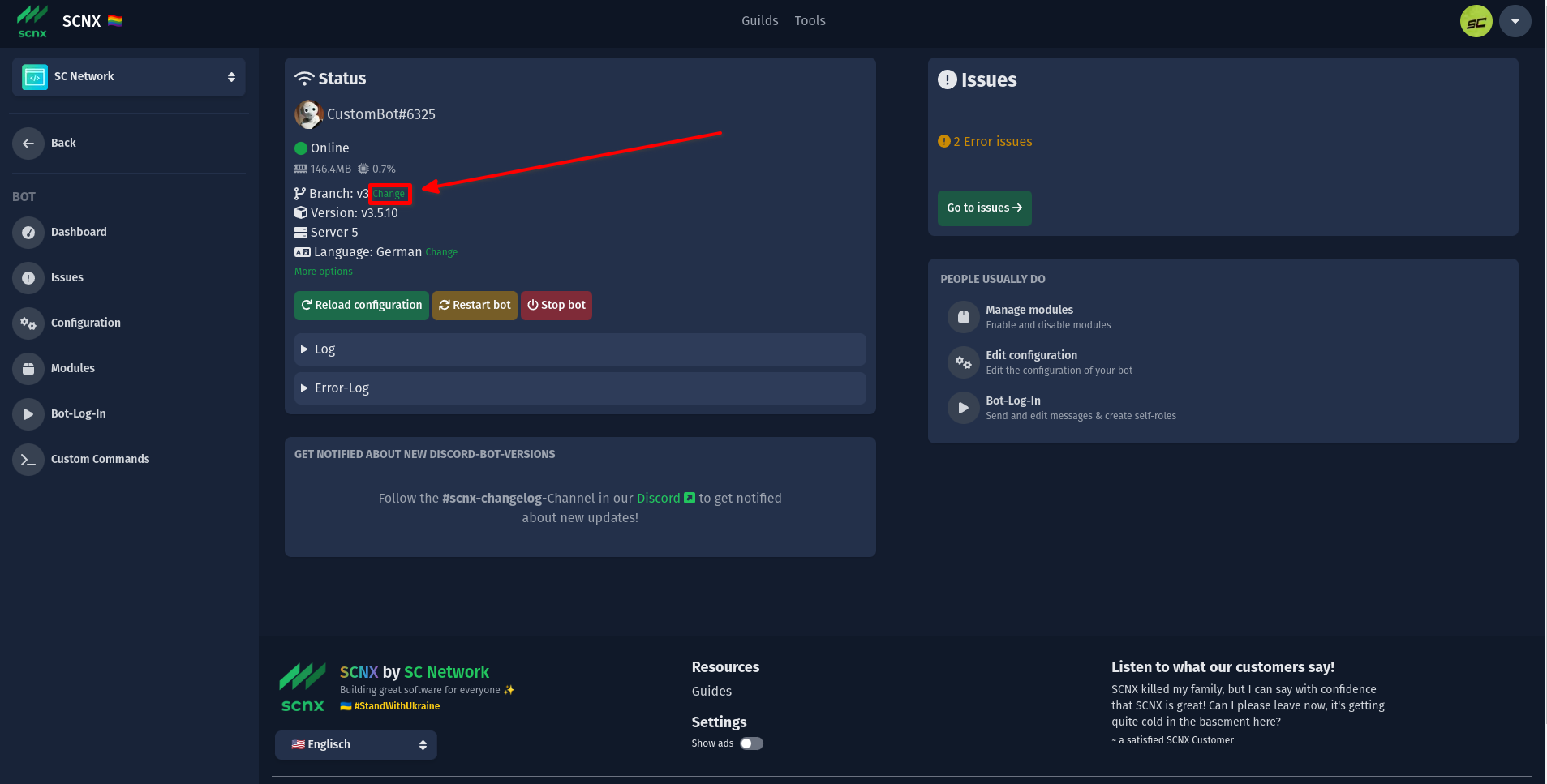 Now, select "Public Beta (may be unstable)" and switch your branch by clicking on "Confirm".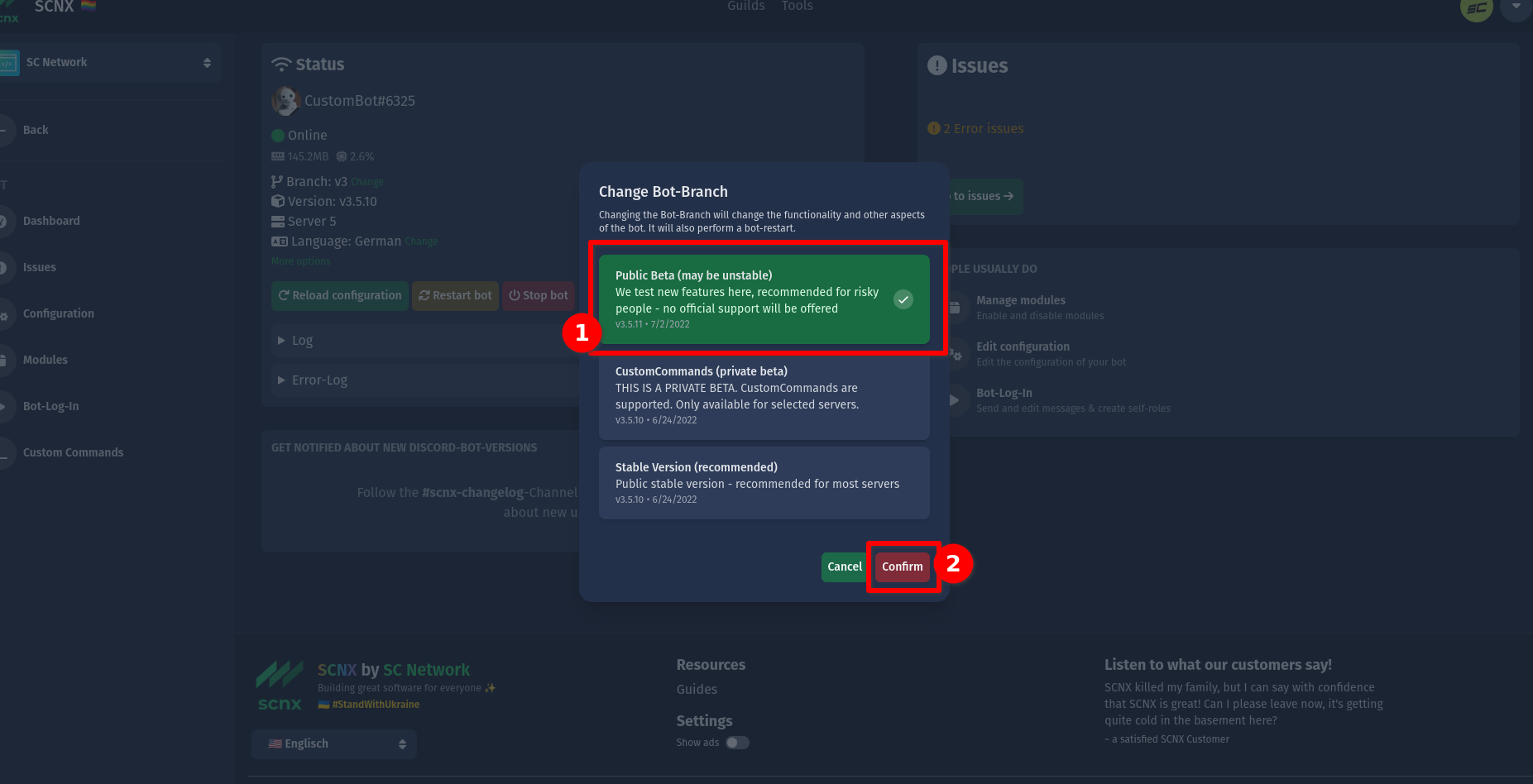 Congratulations! Your bot will restart and you are now running the beta-version 🎉
We are not done yet though, you need to get access to the channels with beta-information.
Finally - Get access to beta-channels
Head over to the ScootKit Discord Server. Find the #beta-Channel in the "SCNX"-Category and click the button below the "Custom-Bot Beta"-Message.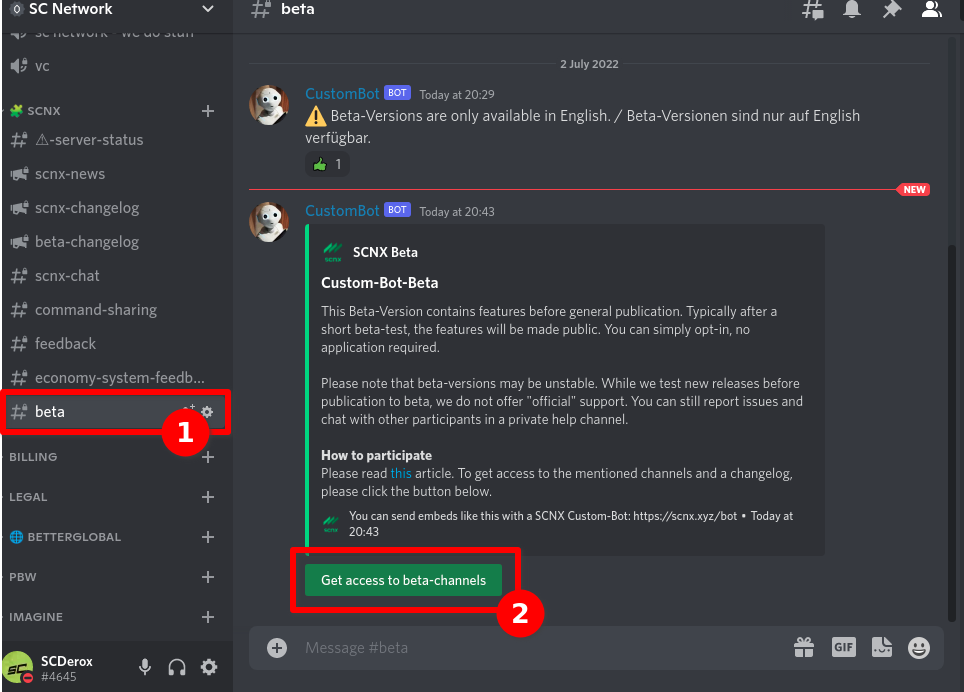 Now you got access to a few new channels, should be pretty self-explanatory, so have fun with the beta version.